Apocalypse
Posted on September 5, 2019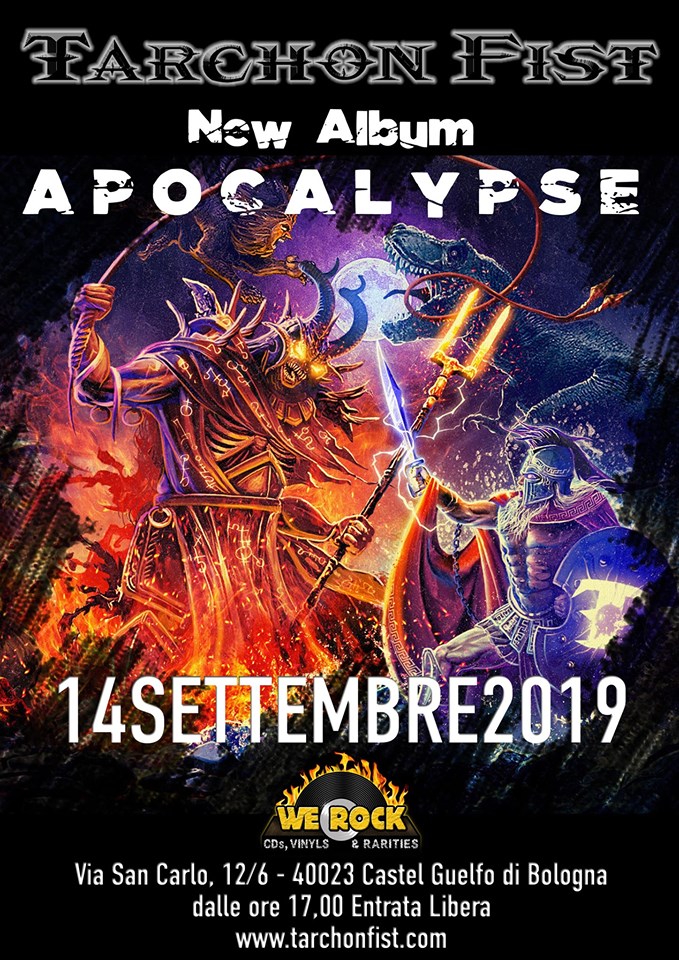 ITA
Sabato 14 settembre 2019 i Tarchon Fist presentaranno il nuovo album, nonchè primo Concept della band presso disc store "We Rock", sito in Via S. Carlo, 12/6, 40023 a Castel Guelfo di Bologna (BO).
Dalle 17 sarà a disposizione dei partecipanti un rinfresco a carico dell'organizzazione.
ENG
On Saturday, September the 14th Tarchon Fist will present the new album,  "Apocalypse",  first concept of the band. You can join us at "We Rock" disc store in Via S. Carlo, 12/6, 40023 in Castel Guelfo of Bologna (BO).
Refreshments charge to the TF crew will start from 5 p.m.