Posted on January 15, 2016
Annunciamo  che il quarto album dei Tarchon Fist  "CELEBRATION" uscirà ufficialmente al pubblico in data 5 Febbraio 2016 per "Il Male Production".
Per le persone da sempre più vicine alla band il disco sarà già disponibile dal 31 Dicembre 2015.
Vi aspettiamo per il release party il 30 Gennaio presso il LAB_END  (Via Remigia 8 San Lazzaro di Savena)
"Dopo 10 anni siamo qui con il cuore in mano, dopo 10 anni non siamo ancora abbastanza stanchi".
—————–
We announce "CELEBRATION", Tarchon Fist 4th album will be available from  2016 February 5th under "Il Male Production" label.
The full lenght will be available from  2015 Decembre 31st  for TF crew only.
See you at LAB_END (Via Remigia 8 San Lazzaro di Savena) on 2016 Genuary 30 for the Release party.
"After ten years here we are with theheart in hand, after ten years we're not tired enough".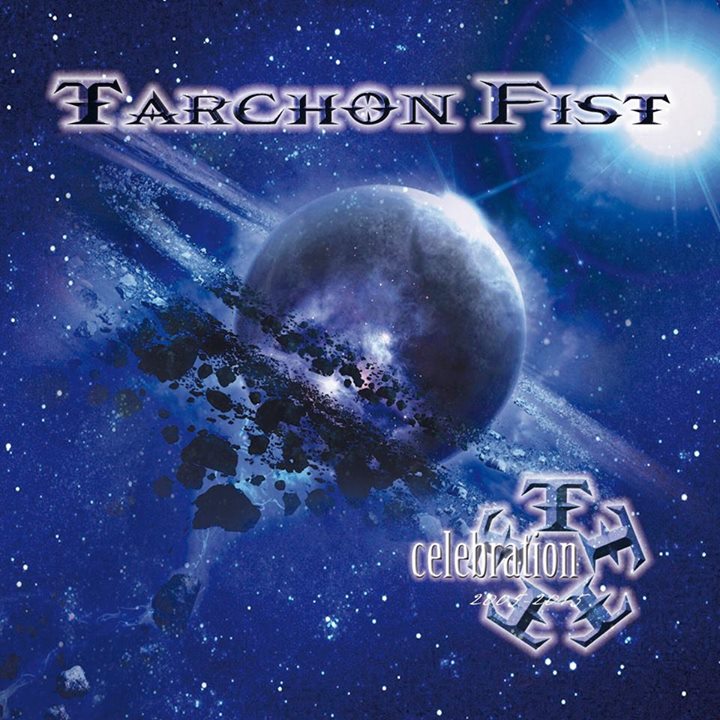 Posted on August 24, 2015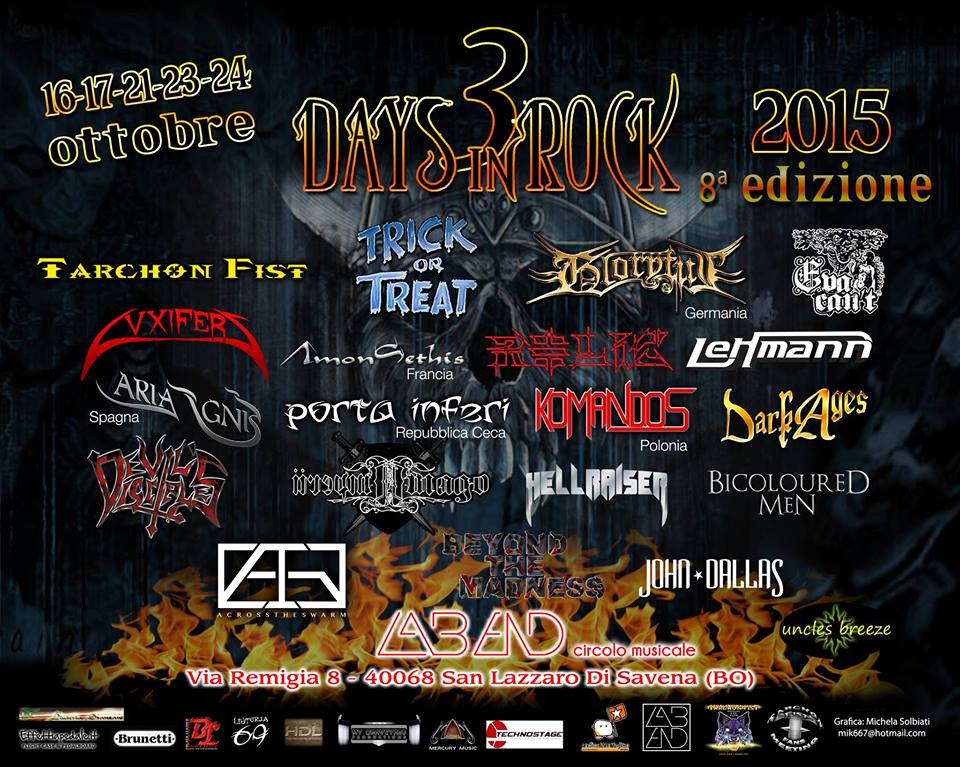 Posted on May 21, 2014
I Tarchon Fist a quasi un anno di distanza da HMBF annunciano che a breve verrà rilasciato un nuovo singolo.
Come di consueto il brano non mancherà di sorprendervi anche stavolta!
Il nuovo prodotto dal titolo "Se Dio Volesse" verrà presentato durante l'imminente show dell'ormai imperdibile 3 Days in Rock!
Vi aspettiamo numerosi e nel frattempo vi sveliamo in anteprima la cover!
——————–
After almost one year from HMBF Tarchon fist announce a new single release.
Always as usual the  track will shock you again!
This new product titled "Se Dio Volesse" will  officially come out at the 3 Days in Rock Fest!
We are waiting for you and meanwhile here we have the cover!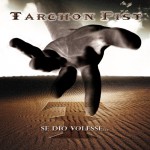 Posted on May 1, 2013
Il nuovo album degli Heavy Metallers TARCHON FIST sarà pubblicato su MY GRAVEYARD PRODUCTIONS il 1° Ottobre 2013 e sarà intitolato "HEAVY METAL BLACK FORCE".
Il nuovo capitolo, a distanza di 4 anni dal fortunato FIGHTERS si preannuncia ancora un concentrato di Hard'n Heavy al fulmicotone in piena tradizione TARCHON FIST!
In anteprima sveliamo la cover!
——————————-
Tarchon Fist new album is coming out on October 1st 2013 under MY GRAVEYARD PRODUCTIONS label and It will be named "HEAVY METAL BLACK FORCE".
After 4 years from the over-rated FIGHTERS, this new chapter is going to be a full mix of  Hard Rock and Heavy Metal put together under TARCHON FIST signature!
Here we have the cover preview!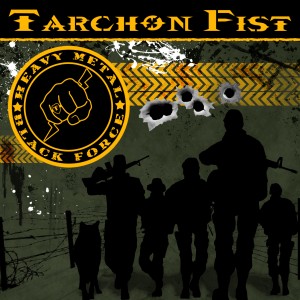 Posted on March 7, 2013
I Tarchon Fist saranno ospiti a Radio Scintilla in diretta al programma del Martedì sera Heavy Metal Universe ascoltabile in streaming sul sito www.radioscintilla.it il 12 Marzo alle 20.30!
Oltre all'intervista  stiamo preparando una piccola sorpresa in chiave acustica per tutta la legione!
Sintonizzatevi con noi!
Evento su Facebook al link sottostante:
———————–
Tarchon Fist special guest at Radio Scintilla on Thursday evening for Heavy Metal Universe! Streaming at www.radioscintilla.it  on March 12 at 8.30 p.m.
We are working on a little acoustic  surprise for all the legion!
Stay Tuned with us!
Facebook event at the following link:
Posted on January 19, 2013
I Tarchon Fist sono orgogliosi  di presentarvi il nuovo sito in versione HMBF!
Tarchon Fist are proud to introduce you to the new  website  in HMBF version!